What We Do?
With decades of experience, the only company you want working on your HVAC system are the technicians from Action Heating, Air Conditioning & Electrical.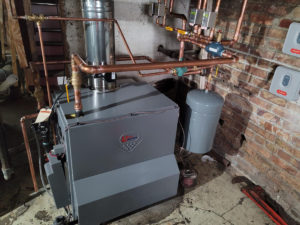 Are you looking for home heating and cooling support services that are focused on total home comfort remedies? The professionals at Action Heating, Air Conditioning & Electrical install, provide routine maintenance, and repair HVAC systems of all makes and models.
Improper upkeep, negligence and normal wear and tear, all of which take a toll on the functionality of HVAC systems. Managing to keep your home at a pleasant temperature level is a crucial task that needs top-notch heating and cooling support services. Action Heating, Air Conditioning & Electrical technicians are your go-to for quick, professional and cost-effective home air conditioning and heating services. From routine maintenance to repair, replacement and installation, our specialists will exceed your expectations as we take care of your home HVAC system. Contact us today!
Professional Installation of Water Heaters
Do you get frustrated when the hot water runs out while you're in the middle of your shower? This calls for an upgrade to your water heater. Let Action Heating, Air Conditioning & Electrical give you professional installation and maintenance services in Toledo.
To avoid safety hazards, it's always a good idea to call us annually to check your systems. Our reliable hands will make sure you don't face any problems once you've had our high-quality products installed in your home.
Read About Our Maintenance Policy. Want to save on thousands of dollars' worth of repairs for your heaters? Our preventive maintenance policy will help you do just that! The products we install come with warranties that can be honored only if you call us for preventive maintenance annually.
Your satisfaction is paramount to our business, which is why our policy would work to your benefit. If your equipment has a breakdown after our maintenance services, we'll come back to your house for FREE.
Swing by our office at 501 E. Central Ave. in Toledo if you want to discuss your water heater installation needs.
Schedule your next maintenance check with The Good Guys you've heard about, Action Heating, Air Conditioning & Electrical,  before it's too late! Give us a call today!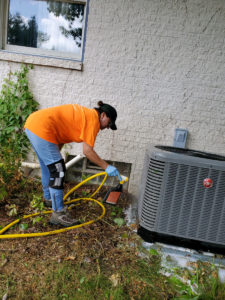 The absolute best approach to prevent an emergency scenario is to adequately maintain your air conditioning unit, heating system, or furnace. Much older systems posses a more significant threat for failures and unplanned outages, so knowing your system is crucial to making a wise judgment about a replacement during a time that works out best for you and your budget plan, as opposed to during an urgent situation.
Emergencies can and definitely do occur, and when they do, do not doubt that our team will be there for you! Action Heating, Air Conditioning & Electrical can easily offer emergency support at any moment of the day or night. Never hesitate to get in touch with us the minute an emergency happens!
The Premium HVAC Service in Toledo
Your air conditioning and heating systems naturally won't repair themselves, that's why our expert premium service specialists are here to get the work done. We never recruit just any kind of service technicians here at Action Heating, Air Conditioning & Electrical. We choose skilled professionals that are continually trained in the most up-to-date technologies, systems, and the major brand names, making absolutely certain we are equipped to deal with the issue correctly and effectively.